Running With Scissors Art Studios

In 2015 I was hired as an assistant to help establish the print shop at Running With Scissors Art Studios, located in East Bayside, Portland, ME . A year later I was promoted to the newly created position of print shop manager, a title I've held since. For the past 6 years I've managed all aspects of the print shop (as of 2019, the wood shop as well) and worked closely with co-managers in the clay center and the director to acquire new euipment, create membership infratructure, establish shop protocols, increase public engagement and educate and train members.

In 2019 Studio Shappy was hired independently for a complete rebranding of RWS. The project included a series of modular marks representing each department, a new logo, typography selections, color palette, membership pamphlets, business cards, t-shirts, event posters and more.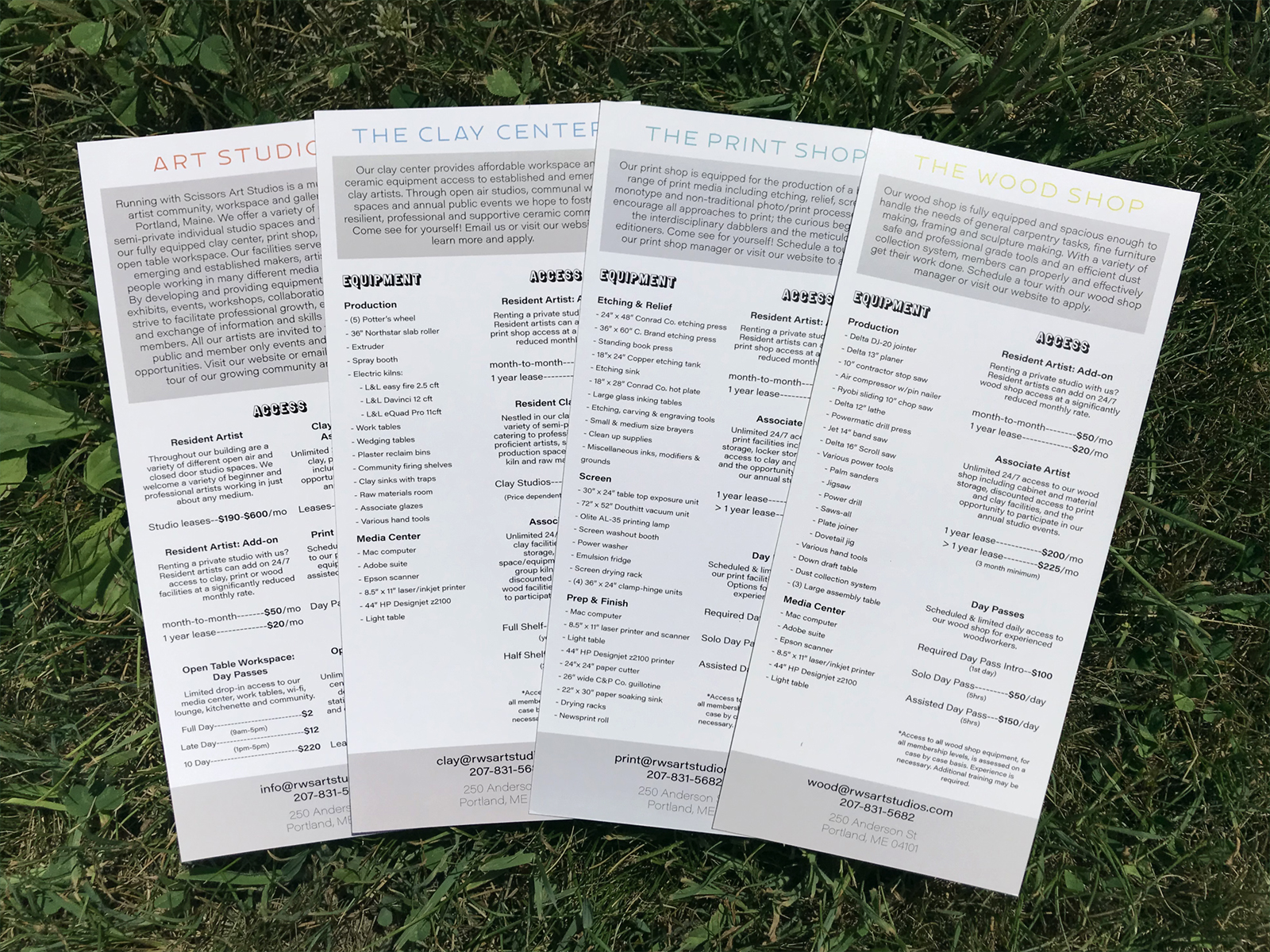 Steamy Summer Print Jam
In an effort to bring together greater Portland's many print shops and printmakers, in 2017 I initiated the RWS Steamy Summer Print Jam. The event hosts 10 individual artists and groups who've prepared and carved giant woodblocks for an outdoor group printing experience using a 3-ton asphalt roller. The public event is accompanied by food trucks, live music, pop-up galleries, and other arts and crafts activities. For the events second year, due to growing neighborhood interest, the East Bayside Block Party was established, which runs in conjunction with Print Jam and showcases a variety of food, music, art and beverage related programming. Print Jam, running for three consecutive years, has since become a staple of Portland's summer event season.